Carolina Counseling Updates:
About Us
Carolina Counseling Services:
(click on photo below)
Now Scheduling!
910-485-6336
Don't wait! Call 910-485-6336 for an Appointment!!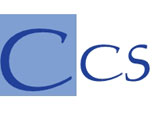 Carolina Counseling Services contracts with independent professional qualified counselors/therapists that can provide a friendly, safe and relaxed atmosphere to all our clients. Carolina Counseling Services independently contracted therapists assist individuals, couples, families and children with counseling services that will help put your life back on track. These counseling services are also designed to assist active duty and retired military and their families.
Everything CCS is Confidential and Private! We abide by HIPAA laws, by using encrypted tools to protect your medical record and respect your rights in every way.

CCS makes it easy to schedule your appointments. Call: 910-485-6336 to find out how.
Why Should I get Counseling Now?
URGENT Information that you Need to Know Now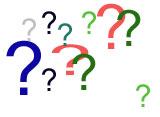 Is Counseling Right for Me??
Should I talk to friends or family about my problems instead of a Counselor? Will they take sides? Do they have my best interest in mind..or the other person's... or their own? Will they tell other people about what I told them and start other problems? Do they have tools needed to even help me?
Friends and family may mean well, but sometimes things get even more complicated when you involve them. Sometimes it is best to resolve issues within yourself or with someone else (or even with your child), by letting an unbiased professional help. We are here for you when you make that decision. Let that decision be TODAY! Call Now! 910-485-6336
Carolina Counseling Services provides a wide range of services, call today to schedule your appointment.

Are you shy and you don't want anyone to know you're seeing a counselor...not to worry, our buildings are not marked as counseling offices.

Work all day and you don't think you have time for counseling? Guess what! Our therapists may be able to schedule YOUR appointment on an evening or weekend

Feeling down and out and the doc can't find anything wrong with you? We can help! Call today and unravel the mystery and get you back on your feet again!

Not everyday is filled with sunshine...if you have more "cloudy" days than not, call CCS today to allow us to help put more sunshine back in your life!
It's easier than you think to start your Counseling today! Hardly anyone needs a Doctor's referral anymore! If your insurance requires one, we will tell you on the phone! Call us at: (910) 485-6336 We can't WAIT to talk with you!

Find the best fit for you! Ensure you and your counselor/therapist can work together by viewing our list of therapist and their specialties. Click on each for more info about that therapist.

Not sure counseling is covered by your Insurance? Call Carolina Counseling Services today to make sure. We will be more than happy to verify your insurance for you!

Carolina Counseling Services provides total confidentiality and privacy. We have relaxing waiting rooms that have music and sound machines to cover up your private conversations with your therapist.
Contact Us
Don't Let these 4 Things Keep You from Getting the Help You Need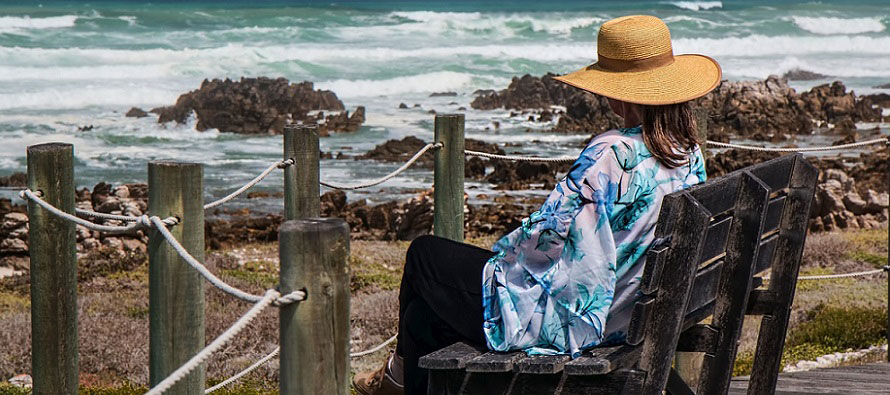 The National Institute of Mental Institute reveals that more than a quarter of American adults are suffering from depression, anxiety or another psychological/behavioral problems. Others are experiencing serious emotional issues while some are struggling with relationship conflict, grief over the death of a loved one, substance abuse or other debilitating issues.
Everyone has a story of pain, fear, sadness, or rejection. All of us want relief, a change, control, or treatment. But, you can't just snap out of what's draining your energy, hope, and enthusiasm. YOU NEED HELP! It takes courage to admit you need help and it can be frightening to seek help. If you want to feel better you have to take some actions. You can't be as stubborn as your condition. Recovery takes time and it's far from impossible if you don't eliminate all these four negative things that are keeping you from getting the help you need.
• Old Habits: They are familiar bedfellows that are not really serving your best interests. Practices, ideas, and even people can sometimes become blocks to the change you desire for yourself. Leaving your comfort zone and letting go of long-standing situations, thinking patterns and relationships can be scary, radical and painful. This movement is just one process to recovery. You can do it better with a counselor or therapist.
• Negativity: A pessimistic mind frame puts everything on negative spin. Depression has a way of seeing things in a less than perfect structure, inclining you to be hard on yourself when you fail to meet the standard. Optimism will not just dawn on you; you need a trained professional to help you do that.
• Social Perception: Seeing a therapist or getting counseling is sometimes perceived to be negative; it used to carry much more of a stigma than it does now. More people than you know currently go, or have been to therapy! Society has recognized that it is beneficial for people struggling with negative emotions and thoughts to seek professional help. PLUS: remember that there is no requirement for you to tell anyone that you ARE going to therapy. Do it for YOU, not for what others might or might not think of you.
• Relationships: While immediate help and support can be obtained from family and friends, they can also misjudge you. They can possibly be contributing to your current depressive disorder. Someone outside your circle of family and friends who professionally understands your negative thoughts and feelings can help you. Take responsibility for your life and look for professional help.
Help Beyond the Barriers
In today's world, it's easy to feel lost or empty amidst an environment that emphasizes superficiality and gives value to anything that provides immediate gratification. Many still search for honesty and intimacy, and sometimes it can be too frustrating. Life becomes dissatisfying, problematic and stressful. Short-term advice may sometimes be enough to regain the course. But, in some cases, it requires more than minor adjustments and behavioral changes.
Psychotherapy can help you navigate all these problems. A therapist can work with you to achieve a transformative experience for resolution of issues and creating a more positive perspective in life.
Help from the Right Source
When you find yourself at a juncture where you need help, Carolina Counseling Services is ready to provide you a supportive environment for effective treatment. Carolina Counseling Services has many objective and non-judgmental counselors who can help. By the time the sessions are complete, you'll emerge from CCS, not only with problems solved, but equipped with life skills to help you manage future challenges. Call, text, or send an ✉ e-mail to CCS to request an appointment
Carolina Counseling Services contracts independently with Licensed professional counselors/therapists/psychologists who provide a friendly, relaxed atmosphere to everyone. Carolina Counseling Services independently contracted therapists assist individuals, couples, families, and children with counseling services that will help put your life back on track. Working with both non military and military is a joy and the therapist you choose will be happy to assist you whether you are a "civilian", or if you are a dependent or retiree.
Counseling and Therapy are often used interchangeably in our English language. The same is true for Counselor and Therapist. It really doesn't matter which word you use. When you need help, it is best to talk to someone who is not only objective, but who has had lots of experience helping others who have been in similar situations as yourself. A friendly Counselor or Therapist who is trained, licensed and experienced is the one who can assist the most. You don't have to figure it out alone. All independently contracted therapists are licensed, friendly professionals. Call to schedule your appt now!
Contact Us
Can Happiness/Contentment Improve your Physical Health?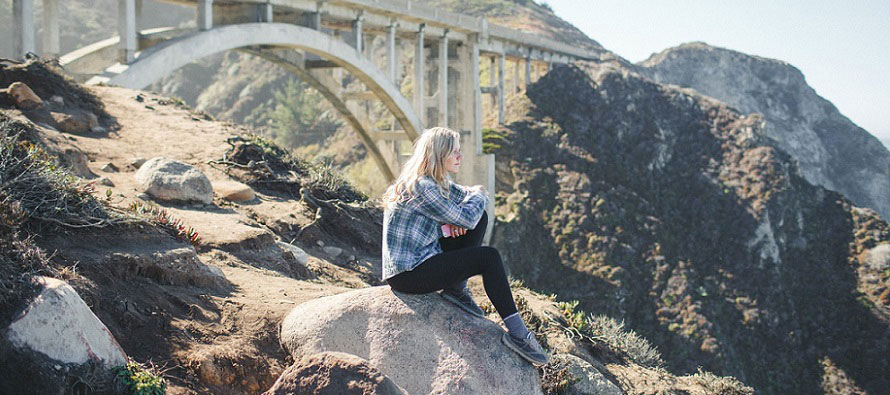 Defining happiness is as difficult as the search for it. Happiness is highly sought after by many! Almost always, the feeling of happiness is associated with better health. Studies show that positive outlook resulting from happiness and contentment can effectively help improve your physical health. It appears then that happiness/contentment can directly affect your body positively.
Happiness Affects Your Physical Well-Being
• When you're in good spirits, there is higher tendency to engage in healthier habits like eating better, exercising regularly, and getting the right amount of sleep. The happier you are, the healthier you become because of your optimism to take care of yourself. For example, when faced with a health crisis, you may exhibit willingness to participate in treatments to recover quickly.
• A deep sense of happiness/contentment can increase your immune system to function more efficiently, and help the body develop stronger antiviral and antibody responses. Possessing positive thoughts lowers your chances of contracting life-threatening diseases.
• Thinking and feeling optimistic sends biochemical reactions through the body, producing endorphins that trigger happy moods. Being happy is a contagious condition that influences others to be happy too.
The benefits of being happy and contented are clearly written on the stone. But, how do you achieve long-term happiness? What are the secrets to a happy life? Can you learn to be happier? Can you learn to more content?
Achieving Happiness with Help from the Experts
Contentment can be a natural state for anyone. Know, however, that it does not just fall on your lap; it's primarily the result of your life choices, to include your choice of perspective. There is no magical formula to attain happiness in life, but there are ways to discover what can essentially create and sustain your happiness and contentment.
Get started with Carolina Counseling Services. If you need to know how to achieve vibrant well-being why not learn from the professionals? We have a team of caring and objective therapists who will not only journey with you through productive psychotherapy and counseling, they will also teach you a few new skills and techniques to become your "happy best". Whether you want to rid yourself of self-doubt, conquer depression and fear, overcome grief, recover from a failed relationship, or simply want to be a contented, joyful person, Carolina Counseling Services can guide you to a successful personal transformation.
You can either make a phone call or send message via text or email to schedule an appointment. Contact Carolina Counseling Services now to enjoy healthy body, mind and spirit. This is your first step to find authentic contentment to embrace and accompany you down the road of life.
When Symptoms Cross the Line into Anxiety Disorder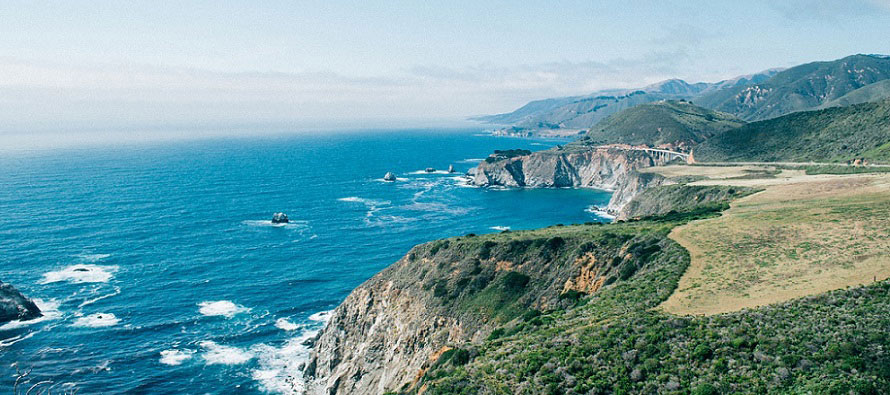 Feeling afraid, wary, or worried is biologically normal in an emergency or stressful situation. However, if you are frequently and strongly anxious when there is no logical reason, you may have an emotional condition called an anxiety disorder.
If your anxiety is accompanied by intrusive negative thoughts to which your brain and body react in unhealthy ways, pay attention. To prevent it from getting worse and further harming your health, relationships, and work/studies, seek help from a professional promptly.
Anxiety: What Is It?
Mental Health America defines anxiety disorders as "illnesses that cause people to feel frightened, distressed and uneasy for no apparent reason." It is the same emotion that you feel when apprehensive or afraid, but it becomes overwhelming and out of control, radically diminishing productivity and impacting the quality of your life.
NHMI identifies several types of anxiety, including "generalized anxiety disorder, panic disorder, and social anxiety disorder."
• Generalized anxiety disorder (GAD) "is not specific to any one thing but can be about anything and everything."
• Panic disorder involves panic attacks: sudden crushing feelings of discomfort, dread, or alarm that may make you fear you are having a heart attack.
• Social anxiety disorder or social phobia is the fear of social situations and being with or watched by people.
• Other forms of anxiety include specific phobias, obsessive-compulsive disorder (OCD), post-traumatic stress disorder (PTSD), and separation anxiety disorder.
When to Worry about Anxiety
While feeling anxious occasionally is normal, the symptoms of an anxiety disorder can be very intense, dramatically affecting your day-to-day life. Mild anxiety can be unsettling, but worse cases can be extremely incapacitating. Thus, it is best to seek professional help as soon as you suspect you have the condition.
Knowing the symptoms of anxiety disorder can be helpful, but it isn't always easy to distinguish from normal reactions. The signs and symptoms can come in many guises and forms. The key is to seek help from an expert as early as possible.
Stay Positive with the Right Help
When you are feeling down, it is normal to run to family and friends, people whom you know genuinely care for you. There is nothing wrong there, but know that they may not be able to provide you with the right help to get over the condition. With the right professional care, anxiety can be treatable.
Call Carolina Counseling Services - Fayetteville, NC, when you suspect your anxiety has crossed the line from normal into a disorder. Don't wait for your symptoms to get worse: call now to get prompt help.
Shielding Your Marriage from Divorce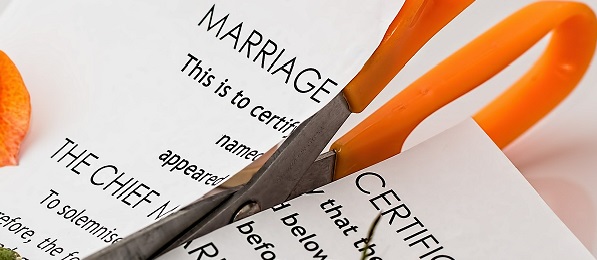 Most people do not have qualms about getting an insurance to protect their assets and other valuables. When it comes to marriage, however, many couples are not as vigilant in guarding their union from things that can break it apart. Instead, divorce is sometimes considered a more convenient option than saving a marriage.
Ending a marriage through the process of divorce is a painful experience. What couple gets married and expects to divorce in the end? In fact, in the new Clark Poll of Emerging Adults, the results reveal that 86 percent of the more than 1,000 respondents aged 18 to 29 years old expect their marriages to last a lifetime.
The Ugly Truth about Divorce
Unfortunately, many marriages are eventually terminated by divorce for a wide variety of reasons. Each divorce has unique underlying causes. The deep hurts and ramifications of divorce can radiate not only into the lives of the couple but also of those involved for many years to come. The ripple effect may seem silent, but like a tsunami, it can be ravaging to so many lives. The couple's children will be scarred for life regardless of efforts to shield and protect them. Families and friends are compelled to choose sides. Even the best divorce agreements can render both parties impoverished.
Of course, there are cases that justify a divorce. Spouses who suffer from abuse are better off to leave their marriage for their protection. While it seems divorce is a healthier option, it remains an unfortunate fact that all parties lose something after terminating their marriage in divorce. Even if divorce is warranted, often its negative consequences can reverberate for years. So what does it take to shield your marriage from divorce?
Marriage is not only about Love
Like any other commitment, marriage takes conscious effort to preserve and protect it from things that can destroy it apart. While love is an important element that can get you on the road to a healthy marriage, there is more to love than that. It takes emotional and life skills to build a strong foundation for a marriage to last. Since not all married couples have these skills, it is not surprising why many marriages, even those based on love, continue to struggle and eventually fall apart.
Many couples believe that being a couple does not have to be learned because it just comes naturally. Unfortunately, this line of thinking is the reason why average couples wait for six years of being unhappy before seeking intervention for their marital problem. It is too long a period for resentment to build up, whereas there are effective ways to resolve and fix differences. The earlier you acquire the tools vital to maintain a relationship, the better.
Before Deciding to Get a Divorce
Leaving a marriage is a very important decision that must be made carefully. It is easy to think of divorce as the only way to find happiness again. As you contemplate on getting a divorce, you picture a life free from that person who has been hanging around your neck like a millstone, holding you back from achieving a better life you longed for.
Divorce is a personal decision that should not be taken lightly. If your marriage is on the rocks, you may think that divorce is the best decision you could make at the time. When there is so much accumulated hurts, disappointments, conflicts and unresolved issues stemming from lack of forgiveness and reconciliation, divorce may seem to be the solution. It is, however, crucial to address such negative feelings early on. Developing effective ways of communicating, negotiating and compromising can help your relationship become healthy, strong, and able to withstand the inevitable stressors that may challenge your marriage.
It is reasonable and understandable if you will want to discuss your situation with people you trust, including family and good friends. When you do, it is expected they will naturally be on your side. The more you spill the beans about your allegations and complaints, they more your loved ones are inclined to become biased and the more they will object to your spouse's presence in your life. If you must confide, it is wise to resolve issues with a third wheel who is not only judgmental, but one who can be more trustworthy to keep all your private information safe and confidential
Seeking a Better Alternative: Marriage Counseling
If you are struggling with an unpleasant and embattled marriage, and contemplating divorce, it is important to consider the many ways this decision will affect you and many others. Divorce may seem to the simplest answer to your struggles at the moment, but the unimaginable consequences can leave you blemished for many years ahead. Marriage counseling may very well be a better alternative than divorce if you want to proactively strengthen your marriage through the years.
Seeing a marriage counselor is not an easy decision either, especially if you are on the brink of getting a divorce. For some, going to marriage counseling is almost an admission of defeat in a marriage. Of course, this is far from the truth if you are figuring out how to save your marriage. Marriage therapy is something any committed relationship can make as a regular activity because marriage issues need to be worked on consistently for the union to thrive. The hard work of repairing and restoring a troubled marriage is all worth it - against the sad cost of divorce.
One determining factor on the effectiveness of marriage counseling is the level of motivation in both partners. Some couples consider marriage counseling as divorce counseling because they have already thrown in the towel. Others simply cannot manage how to choose the right fit therapist. If your partner is reluctant to go to therapy, your relationship can still benefit even if you go alone. Being responsible for your own part in the situation and confronting the issues will definitely make you a better spouse. As a result, your effort may have a direct impact on your partner's behavior.
Shielding Your Marriage with Counseling
If you wait too long to get help, the odds may be against you. You may feel it is already too late and counseling may not help, but getting one is the only way to know. If you are thinking about divorce, seeking marriage counseling will shield your relationship and protect you from future regrets. An experienced marriage counselor can help you come to terms with whether or not to divorce.
Before calling a divorce lawyer, spending your savings in legal fees, traumatizing your children, and leaving the family home, you may consider investing in marriage counseling. Carolina Counseling Services – Fayetteville, NC offers a "neutral territory" where an independently contracted right fit counselor awaits to work with you through the tough issues plaguing your marriage. With marriage counseling, you can make a renewed commitment to rebuild your marriage and make it an enduring one. Call now to request an appointment.
Saving Your Marriage Alone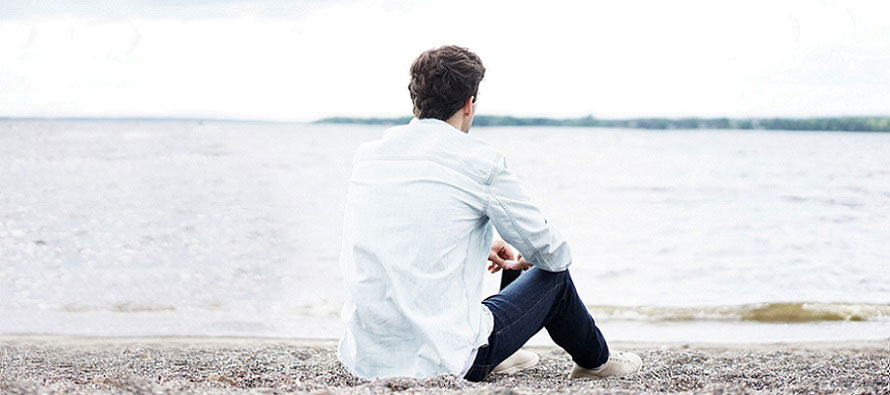 Many couples sail through rough times in their relationship. Maybe you and your spouse are having difficulty managing a life change or transition, experiencing emotional problems, or have recurring issues that are causing you to argue a lot lately. There are hundreds of scenarios that may warrant professional help that will greatly benefit your marriage.
You know that marriage counseling or couples therapy can help you and your spouse resolve matters you have opposite views, whether about finances, intimacy, communication, or parenting style. With all the proven advantages of marriage counseling, you know that working with a credible marriage counselor or therapist can help restore your once happy and healthy marriage. What if your spouse does not recognize the need for help? Regardless of how you convince your spouse, nothing can change his or her mind about marriage counseling?
When Your Spouse is Reluctant to Receive Help
It can feel incredibly painful when you go the extra mile to work on your relationship while your spouse does not have an ounce of enthusiasm about going to marriage counseling. No matter what you say, your spouse refuses to seek help, citing one or more of the following reasons:
• Your marriage does not have that kind of problem.
• There is no need to tell a stranger about your marital problems.
• You and the counselor will side against him or her.
• Marriage counseling is expensive.
• Your spouse is not hurting as much as you do.
You cannot force someone to go to counseling if he or she does not want to. It does not mean, though, that you must feel stuck or hopeless, and allow your marriage to spiral downward despite knowing there is help available. The good news is that, without your spouse, you can receive the help you need in order to formulate the necessary changes that can immensely improve your marriage.
Going it Alone
Marriage counseling is sought by couples when one of the partners initiates it. If you are willing, but your spouse is not, it is worth being the one to be sure it happens, because great things are bound to happen once you initiate change.
Going to counseling on your own will equip you with techniques and skills to transform into the healthiest possible version of yourself. The changes your becoming the more informed half can effectively produce healthy responses in the other half of your marriage partnership. Even if your spouse does not attend a counseling session, the positive changes in yourself will serve as a catalyst for your spouse to join you in the succeeding sessions and consequently work in making positive changes in himself or herself, as well.
You certainly need your spouse's help to save your marriage, but you can always start the process. It is possible with the right help. Let the right fit marriage counselor independently contracted with Carolina Counseling Services – Fayetteville, NC help set your marriage on the right track, even if it means doing it alone. Call now to schedule an appointment!
Marriage Counseling: Building a Strong and Lasting Marriage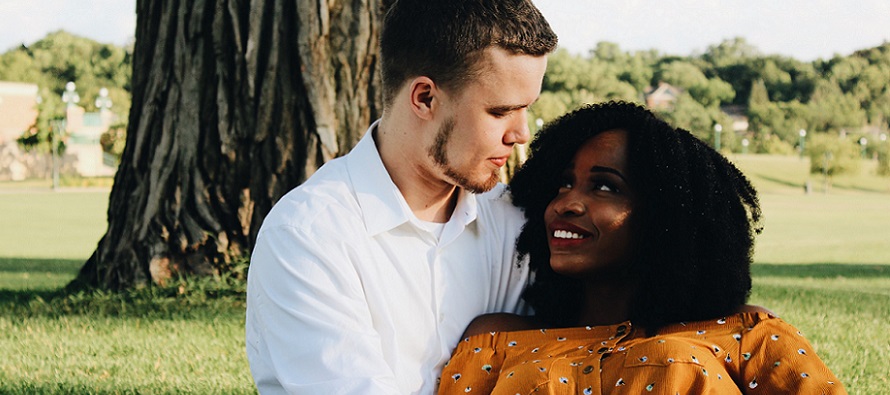 Most couples want their time together to be meaningful and lasting. While this can often seem like wishful thinking, considering the many challenges involved, it is important not to lose hope if you are experiencing marital difficulty.
The main thing is not to ignore your conflicts because this is unproductive for the both of you. The key is to be proactive, and improve your marriage by resolving your issues before they can critically affect the quality of your communication and interactions. Marriage counseling can be an excellent strategy to address your situation.
No Marriage Is Perfect
Enduring marriages can have their challenges and do not become strong overnight. The road to a resilient marital bond can be long, winding, and often speckled with potholes. You may have your imperfections and so can a marriage or relationship. You are two different people coming together in a union, and various hurdles can be expected.
However, these differences can potentially ignite arguments and cause friction. If you are proactively working on your marriage with a counselor, however, those trials could become the opportunities which create a stronger and more enduring marriage.
The Advantage of Marriage Counseling
There was a time when couples having marital troubles may have kept their issues between themselves and attempted to address their concerns on their own. Unfortunately, it's difficult to stay objective when trying to resolve hurtful or challenging issues from a biased point of view. Involving close relatives and friends can be unproductive, particularly because they can feel that becoming emotionally involved may cause further harm. Identifying and resolving your marital concerns can be more practical, realistic and effective when the "arbiter" is a neutral professional, trained in marriage counseling.
Marriage counseling can help improve your communication, so that you can be each other's confidante, friend and ally as you navigate through life challenges and transitions. It can offer you a neutral ground to talk about your concerns without the pressures of home life imposing. It can provide you with the right tools to understand your issues and to reduce their overwhelming effect in a productive way.
Restore and Strengthen Your Marriage with Counseling
Every marriage is unique and people come together for so many different reasons. However, one universal truth that is usually shared by couples is they want a lasting bond. Consider improving your relationship and strengthening your bond with marriage counseling. Carolina Counseling Services – Fayetteville, NC, with over two decades of experience in helping couples, can provide a safe nonjudgmental atmosphere and assist you in resolving your issues together. To find the best marriage counselor for you and your spouse, call Carolina Counseling Services – Fayetteville, NC, today!
Our mission is to contract with licensed therapists/psychologists who are client centered/focused, who are caring, friendly and helpful and who are able and willing to help you resolve you/your family issues. We care about ensuring those who need assistance, get it from those who are best qualified to give it. It is our pleasure to assist you in finding the right fit.
For further enquiries, comments or advices, kindly contact us in one of the 4 ways we described on each page of this website.
When you need an expert who can help...contact Carolina Counseling Services.
Evening and Weekend appointments: We have therapists available for appointments from 8am to 8pm Monday through Friday. Some independently contracted therapists have Saturday appointments available if requested.
Counties: Cumberland, Hoke, Bladen, Sampson, and Robeson Counties, NC
Areas: Fayetteville NC, Ft Bragg NC, Pope Field NC, Hope Mills NC, Raeford NC, Rockfish NC, Silver City NC, Cedar Creek NC, Bowmore NC, Autryville NC, Parkton NC, Dundarrach NC, Broadway NC, Lumber Bridge NC, Rex NC, Eastover NC, Stedman NC
Military Community areas: Ardennes NC Bataan NC, Casablanca NC, Anzio Acre, NC, Corregidor NC, Bougainville NC, Hammond Hills NC, Nijimegen NC, Cherbourg NC, Normandy NC, Bastogne NC, Pope NC, Ste Mere Eglise NC,
Zip Codes: 28301, 28302, 28303, 28304, 28305, 28306, 28307, 28309, 28312, 28314
How Do I Set Up my FIRST Appointment?
Call: (910) 485-6336 (Fastest way to schedule)
Text: (910) 308-3291 (Reply will be via phone)
Email: Click to send email (You must include your phone number, because replies will only be made by telephone to ensure security/privacy)
Call or Text for your New Patient Appointment Anytime!
Appointment scheduling for NEW clients: Mon-Fri 8:30am-5:15pm
New client appts may be scheduled when therapists have openings, which may include daytime, evenings and weekends.
Established/Standing Appointments are made directly with your therapist!
Some Therapists schedule appointments Mon-Fri 8am-8pm and Saturdays (if requested)
Referrals: MOST beneficiaries do NOT need a Referral!

ADMINISTRATIVE OFFICE FOR NEW CLIENT REGISTRATION:

For your first appt at the Raeford Rd location come to this address:
Carolina Counseling Services - Fayetteville, NC
1310 Raeford Rd, Suite 2
Fayetteville
,
NC
28305
Our Mailing Address:
PO BOX 9909 Fayetteville, NC 28311
Insurance Information:
Office Information:
This office complex has an office that is Handicapped Accessible.