Welcome To Carolina Counseling Services - Fayetteville (West), NC Office
(click on photo below)
Now Scheduling!
Bounce Back and Start Enjoying Your Life!
Carolina Counseling Services Is Here to Help!
"Life is not a bed of roses," but there is no need to wallow in negativity for a long time. You can get back on track with help from a therapist independently contracted with Carolina Counseling Services - Fayetteville (West), NC Office. If you or a family member are feeling distressed, helpless, or hopeless, or suffering from guilt, low self-esteem, and anxiety, all you need to do is pick up the phone and make that call. That single act will give you a chance to get out of the rut that you're in.
1. FEEL HOPEFUL AFTER YOUR FIRST APPOINTMENT: All it takes is one session to feel that things will get better and that all is not lost. Your session with a licensed, experienced therapist can awaken hope and confirm that your decision to trust CCS is well-placed.

2. CONVENIENTLY LOCATED: The Main Office of Carolina Counseling Services is in Fayetteville, NC, but there is a new office to serve you in West Fayetteville. This means you can get there in no time at all, no matter how busy you are or how bad you feel inside.

3. THE FOLLOWING INSURANCE PLANS ARE ACCEPTED: Blue Cross Blue Shield (BCBS), Medicare, or Tricare. If you are covered by an insurance company not listed here, call us so we can assist you.

4. NO INSURANCE REFERRAL? NOT A PROBLEM: If you have any of the above-cited insurance plans, all you need to do is to schedule your appt via phone and then show up for your appointment with your insurance Card and personal ID.

5. YOUR CONFIDENTIAL INFORMATION IS SAFE WITH US: You can trust us to safeguard your confidential information using encrypted tools and in accordance with state law and HIPAA.

6. MAKING AN APPOINTMENT IS EASY: To make an appointment or for inquiries, contact us.
Welcome to Carolina Counseling Services -
Fayetteville (West), NC Office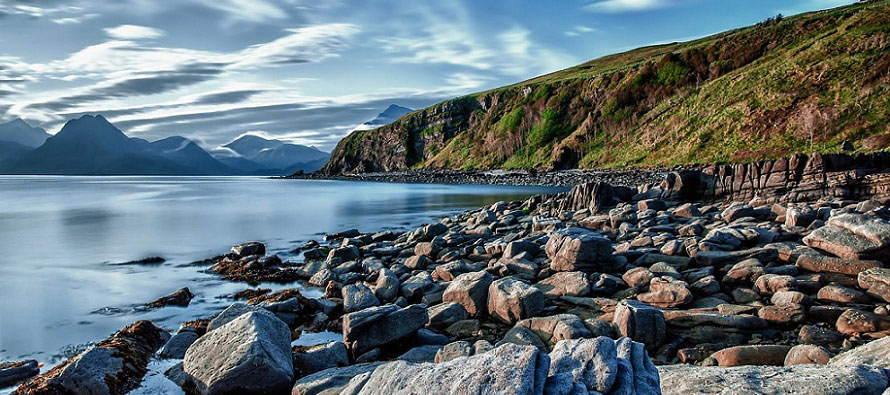 The decision to move forward with your life and to say goodbye to your emotional baggage and other negativities takes a lot of courage. Regardless of your circumstances, it is important to move on and stay positive.
If you are unsure what steps to take, you are in the right place. Carolina Counseling Services - Fayetteville (West), NC Office, contracts independent therapists who can help you. There are no guarantees in life, but after meeting with your therapist, you will feel better right away, knowing that you are in good professional hands.
Carolina Counseling Services - Fayetteville (West), NC Office, is in your Neighborhood!
Commuting a long way when weighed down with overwhelming emotions may not be an appealing idea. It may have even deterred you from seeking help early on. With the new office of Carolina Counseling Services conveniently located right in your neighborhood in West Fayetteville, you can easily fit your appointments into your schedule.
Protecting Your Privacy Is Our Concern
Seeing a therapist in the community where you live may make you worry that people will find out about your emotional issues. This is something we totally understand, which is why the offices of the therapists contracted with CCS have no signage or marks that indicate what is being done in the venue. In addition, CCS protects your rights to privacy and confidentiality.
Providing the CCS Brand of Assistance
Knowing how hard it can be to make the call for your first appointment, CCS ensures everything will happen just as you hope it will—seamlessly. Particularly, you don't have to worry about getting referrals from insurers such as Blue Cross Blue Shield (BCBS), Medicare, or Tricare; we will take care of them on your behalf. If you use another insurer, let us know about it when you call, so we can assist you further.
Experience Is the Hallmark of CCS
Carolina Counseling Services has been serving North Carolina communities for over 21 years. To the people whose lives have been touched by CCS, the name isn't just synonymous with experience: it is also a symbol of hope, met expectations, and trust. CCS continues to grow and expand to give more individuals and families the chance to improve their lives.
If you are checking out the CCS page, you have found the right source of help for your issues. You or a loved one can take the first step to shed emotional baggage and have a more positive life by contacting us. We will return your email or call and safeguard your privacy. Delaying your call can only prolong your distress. Let us help you or a loved one move on toward a more rewarding life and future.
Child Depression Is For Real: How to Assist Your Child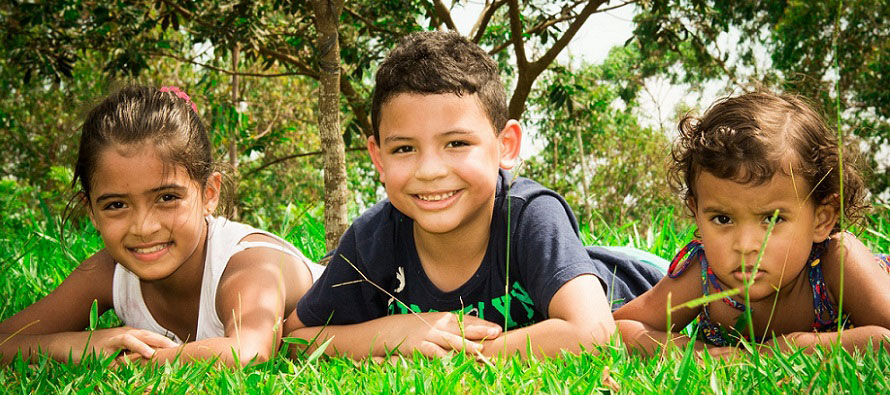 A few decades ago, depression in children was a gray area. They were thought to have an undeveloped cognitive and emotional structure that made them incapable of experiencing depression. In fact, it was something not taught in school, says WebMD Child and Adolescent psychiatrist Dr. David Fassler. He says, "It's relatively recent that we are recognizing depression in children."
These days, a growing body of studies supports that depression spares no one; even young toddlers can experience depression. If your child is showing depressive signs, don't make the mistake of underestimating them.
Is Your Child Part of the Statistics?
"In the United States, the prevalence of major depressive disorder is approximately 1 percent of preschoolers, 2 percent of school-aged children and 5 to 8 percent of adolescents," say Sung E. Son, M.D., and Jeffrey T. Kirchner, D.O., authors of Depression in Children and Adolescents (American Family Physician, 2000). These figures suggest a growing susceptibility to depression as the child grows older. Further, according to Psych Central, one out of four children will have depression by the time they get to high school, "with the average age of onset being 14 years."
These statistics are not intended to scare you. Rather, they are a reminder that depression is for real. The signs and symptoms are not to be played down. If you know your child well, don't ignore any new and unusual behaviors.
Know Your Child and the Depressive Signs
Childhood depression has symptoms similar to those of adult depression, though they may manifest differently, depending on the issues/stressors and the child's personality. They range from melancholy, lethargy, and lack of interest in socializing to stronger, prolonged, and even disruptive reactions.
Red flag behavior can be fueled by a child's limited ability to verbalize emotions, making them feel helpless, lost, or confused. They may express their depression through crying a lot, anger/moodiness, not wanting to eat or overeating, not sleeping or wanting to stay in bed all the time, or loss of enthusiasm for hobbies and interests.
A child's inability to fully express feelings and thoughts can make it more difficult for you to decide if these are normal behaviors or legitimate symptoms of depression. Your knowledge of your child puts you in the best position to decide if they need to be screened for depression.
How to Help Your Child
While it can be distressing for any parent to know that their child could be experiencing depression, find courage in the fact that childhood depression is treatable. Focus on the good side of the equation: an experienced therapist independently contracted with Carolina Counseling Services - Fayetteville (West), NC Office, can work with you and your child to help them escape the clutches of depression.
Take the first step: call Carolina Counseling Services for your first appointment.
Our Mission
Our mission is to contract with licensed therapists/psychologists who are client centered/focused, who are caring, friendly and helpful and who are able and willing to help you resolve you/your family issues. We care about ensuring those who need assistance, get it from those who are best qualified to give it. It is our pleasure to assist you in finding the right fit.
For further enquiries, comments or advices, kindly contact us in one of the 4 ways we described on each page of this website.
When you need an expert who can help...contact Carolina Counseling Services.
Evening and Weekend appointments: We have therapists available for appointments from 8am to 8pm Monday through Friday. Some independently contracted therapists have Saturday appointments available if requested.
Serving Areas: Carolina Counseling Services
Counties: Cumberland, Hoke, Bladen, Sampson, and Robeson Counties, NC
Areas: Fayetteville NC, Ft Bragg NC, Pope Field NC, Hope Mills NC, Raeford NC, Rockfish NC, Silver City NC, Cedar Creek NC, Bowmore NC, Parkton NC, Dundarrach NC, Broadway NC, Lumber Bridge NC, Rex NC
Military Community areas: Ardennes NC Bataan NC, Casablanca NC, Anzio Acre, NC, Corregidor NC, Bougainville NC, Hammond Hills NC, Nijimegen NC, Cherbourg NC, Normandy NC, Bastogne NC, Pope NC, Ste Mere Eglise NC,
Zip Codes: 28301, 28302, 28303, 28304, 28305, 28306, 28307, 28309, 28312, 28314
How Do I Set Up my FIRST Appointment?
Call: (910) 485-6336 (Fastest way to schedule)
Text: (910) 308-3291 (Reply will be via phone)
Email: Click to send email (You must include your phone number, because replies will only be made by telephone to ensure security/privacy)
Call or Text for your New Patient Appointment Anytime!
Appointment scheduling for NEW clients: Mon-Fri 8:30am-5pm
Established/Standing Appointments are made directly with your therapist!
Referrals: MOST beneficiaries do NOT need a Referral!
Carolina Counseling Services - Fayetteville (West), NC Office
6321 Raeford Road
Fayetteville, NC 28304-2810
Our Mailing Address:
PO BOX 9909 Fayetteville, NC 28311
Insurance Information:
Office Information:
This office is Handicapped Accessible.