Carolina Counseling Services - No Need for a Doctor's Referral to Get Counseling If You're a TRICARE Beneficiary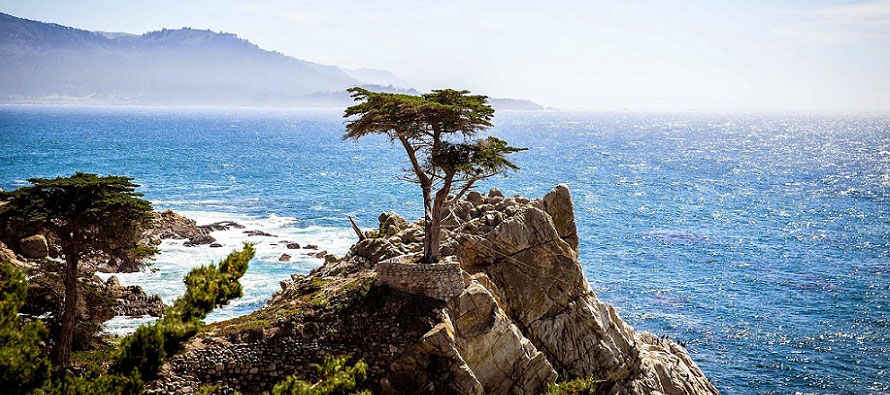 How Do I Set Up my FIRST Appointment?
Call: (910) 485-6336 (Fastest way to schedule)
Text: (910) 308-3291 (Reply will be via phone)
Email: Click to send email (You must include your phone number, because replies will only be made by telephone to ensure security/privacy)
Call or Text for your New Patient Appointment Anytime!
Appointment scheduling for NEW clients: Mon-Fri 8:30am-5pm
Established/Standing Appointments are made directly with your therapist!
Some Therapists schedule appointments Mon-Fri 8am-8pm and Saturdays (if requested)
Referrals: MOST beneficiaries do NOT need a Referral!

ADMINISTRATIVE OFFICE FOR NEW CLIENT REGISTRATION:

For your first appt at the Raeford Rd location come to this address:

Carolina Counseling Services - Fayetteville (West), NC Office

6321 Raeford Road

Fayetteville,

NC

Our Mailing Address:

PO BOX 9909 Fayetteville, NC 28311

Insurance Information:

Related Articles
No Need for a Doctor's Referral to Get Counseling If You're a TRICARE Beneficiary
Military personnel, whether Active, Retired, or Reserve, seek treatment for many of the same issues as ordinary citizens. It could be a case of depression, anxiety, or post-traumatic stress disorder (PTSD), but they are all within the context of the demands of the military profession and culture.
Military families also have their own share of emotional strain. The constant leaving and returning of soldiers means constant adjustment to shifting roles and routines with each deployment or PCS. Thoughts of loved ones being in danger can also be stressful. Indeed, the stress placed on military individuals and their families is so intense that it highlights the importance of professional counseling.
Access to Counseling with Help from TRICARE
The Department of Defense (DoD) provides TRICARE, a collective medical program that covers all active-duty and retired military members, active National Guard and Reserves, and their dependents. TRICARE beneficiaries can seek professional services for psychological, emotional, and behavioral issues at the program's extensive network of facilities around the world.
TRICARE is also cognizant of the fact that with the huge number of beneficiaries in need of professional counseling, military facilities and services are not sufficient to respond to the demand. To address this, TRICARE allows military family members and Retirees, especially those with preferences for privacy and confidentiality, the flexibility to get counseling outside their facilities.
Making Life Easy for TRICARE Members
While the option is welcomed by many service members and their families, they may have difficulty finding a TRICARE provider, particularly a counselor who accepts TRICARE Prime. In response, the National Board for Certified Counselors (NBCC) moved to supplement (with LPC's) the current list of DoD providers which already included Licensed Clinical Social Workers (LCSW) and Licensed Marriage and Family Therapists (LMFT). This effectively provides military personnel and their families the opportunity to work with independent counselors in the TRICARE network. More importantly, TRICARE beneficiaries who are family members or Retirees can seek professional counseling without getting a doctor's referral.
An Act of Courage
From deployment and PCS issues to everyday concerns at home, stress can affect even hardened soldiers and their families. Don't think that getting help is a sign of cowardice and failure. Know that it takes more courage to come forward and reach out for support.
Carolina Counseling Services - Fayetteville (West), NC Office, hears you loud and clear. Our facility is a safe haven where you and your family can work with one of our independently contracted counselors. As a TRICARE beneficiary, you can get counseling without having to get a doctor's referral. Seeking care is a courageous act to make the body and mind strong. Get started by making a call to CCS in West Fayetteville, NC, to schedule an appointment.
There are no referrals required for dependents or retirees! Just call and make an appointment.
Tricare Prime: You have no copay or deductible, so there is no cost for you.
Tricare Select: You have a deductible that must be met each fiscal year. After you meet your deductible, you will be responsible for a $31 copay.
Tricare Prime Retired: You will be responsible for a $30 copay.
Tricare Select Retired: You have a deductible that must be met each fiscal year. After you meet your deductible, you will be responsible for a $41 copay.
We can help!
Call now and make an appointment!
Carolina Counseling Services contracts independently with Licensed professional counselors/therapists/psychologists who provide a friendly, relaxed atmosphere to everyone. Carolina Counseling Services independently contracted therapists assist individuals, couples, families, and children with counseling services that will help put your life back on track. Working with both non military and military is a joy and the therapist you choose will be happy to assist you whether you are a "civilian", or if you are a dependent or retiree.
Counseling and Therapy are often used interchangeably in our English language. The same is true for Counselor and Therapist. It really doesn't matter which word you use. When you need help, it is best to talk to someone who is not only objective, but who has had lots of experience helping others who have been in similar situations as yourself. A friendly Counselor or Therapist who is trained, licensed and experienced is the one who can assist the most. You don't have to figure it out alone. All independently contracted therapists are licensed, friendly professionals. Call to schedule your appt now!
If we can't help you, we will be happy to refer you to someone who can. We look forward to assisting you!!!.
About Us
Evening and Weekend Appts Available with specific therapists
Evening and Weekend appointments: We have therapists available for appointments from 8am to 8pm Monday through Friday. Some therapists have Saturday appointments available if requested.
Counties: Cumberland, Hoke, Bladen, Sampson, and Robeson Counties, NC
Areas: Fayetteville NC, Ft Bragg NC, Pope Field NC, Hope Mills NC, Raeford NC, Rockfish NC, Silver City NC, Cedar Creek NC, Bowmore NC, Parkton NC, Dundarrach NC, Broadway NC, Lumber Bridge NC, Rex NC
Military Community areas: Ardennes NC Bataan NC, Casablanca NC, Anzio Acre, NC, Corregidor NC, Bougainville NC, Hammond Hills NC, Nijimegen NC, Cherbourg NC, Normandy NC, Bastogne NC, Pope NC, Ste Mere Eglise NC,
Zip Codes: 28301, 28302, 28303, 28304, 28305, 28306, 28307, 28309, 28312, 28314