Carolina Counseling Services - Children's Therapy/Counseling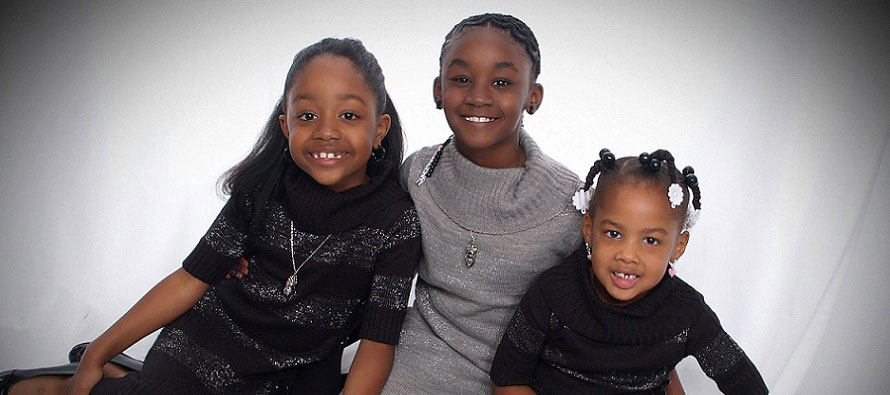 How Do I Set Up my FIRST Appointment?
Call: (910) 485-6336 (Fastest way to schedule)
Text: (910) 308-3291 (Reply will be via phone)
Email: Verna@CCS.Hush.com (You must include your phone number, because replies will only be made by telephone to ensure security/privacy)
Call or Text for your New Patient Appointment Anytime!
Appointment scheduling for NEW clients: Mon-Fri 9am-4pm
Established/Standing Appointments are made directly with your therapist!
Some Therapists schedule appointments Mon-Fri 8am-8pm and Saturdays (if requested)
Referrals: MOST beneficiaries do NOT need a Referral!

ADMIN OFFICE FOR NEW CLIENT REGISTRATION:

(For your First Appointment, come to this location)
1310 Raeford Road, Suite 2
Fayetteville, NC 28305
Insurance Information:
Related Articles
We know you want the best for your children! Why wouldn't you? You love them!
Sometimes you may feel at a loss of how to help them. That may mean it's time to seek help from a licensed therapist.
We can help! We offer child counseling/therapy for children ages 3+ for the following symptoms:
Anxiety
Separation Anxiety
Oppositional Defiant Disorder (ODD)
Attention Deficit Disorder (ADD)
Attention Deficit Hyperactivity Disorder (ADHD)
Isolation
Refusing to go to school
Decline in grades
Disruptive behavior at home
Disruptive behavior at school
Lack of respect for authority
Nightmares
Depression
Fear/Worry
Feelings of despair
Feelings of hopelessness
Anger/fighting/arguing/temper tantrums
Change in eating habits
Change in sleeping habits
Insomnia
Rarely sleeping
Discipline issues
and more!
Child and family therapy works! We also include parenting sessions to help you understand how best to work with your child to change his/her behavior.
We look forward to working with you and your child.
We can Help! Call NOW!
Do My Children Really Need Counseling?
By: Verna Dority, MSW, LCSW
Many years ago, counseling was perceived by many as something bad. If you had to go to counseling that meant that maybe you were weak, or "crazy," or couldn't take care of your own problems, etc.
Now counseling is perceived as a good thing...especially by those who have used it to help themselves and family members.
There are times when we all get overwhelmed. Sometimes talking to family members and friends helps. Sometimes they are unable to assist or maybe they are too biased to give us the guidance/assistance we need. It is comforting to know that one can reach out to unbiased professionals to help alleviate the stress, frustration, worry or anger that maybe keeping us from living our lives to the fullest.
That goes for our children as well. Often it is difficult for a parent to stand back and see the bigger picture of why their child behaves the way they do. Some children are very angry, some are extremely worried. Some children have physical, mental or other issues that keep them from functioning at school and at home.
Parents often believe they aren't good parents if they are unable to help their children with all of their problems. This is not the case. We all have our gifts and talents and we use them to the best of our ability with our children. As humans, we are limited however. One cannot do it all. We call the plumber when certain things need fixed in our house, we take our car to the mechanic when it stops working right and we take our kids to the doctor when they are sick.
If our child needs help and we don't know what to do, the next stop is counseling. Let a professional look at the whole situation and plan with you a course of action. You don't have to figure it all out yourself. Remember, counseling is a good thing...
Verna Dority, MSW, LCSW, a veteran, is a Licensed Clinical Social Worker and owner of Carolina Counseling Services in Fayetteville, NC.
Call now and make an appointment!
Carolina Counseling Services contracts with Licensed professional counselors/therapists that can continue to provide a friendly, relaxed and safe atmosphere to everyone. Carolina Counseling Services assists individuals, couples, families, and children with counseling services that will help put your life back on track. We love to work with the military and are happy to assist active duty dependents and retired military and their families.
Counseling and Therapy are often used interchangeably in our English language. The same is true for Counselor and Therapist. For us, it really doesn't matter which word you use. When you need help, it is best to talk to someone who is not only objective, but who has had lots of experience helping others who have been in similar situations as yourself. We believe that a friendly Counselor or Therapist who is trained, licensed andexperienced is the one who can assist the most. You don't have to figure it out alone. We can help. All of our therapists are licensed, friendly professionals.
If we can't help you, we will be happy to refer you to someone who can. We look forward to assisting you!!!.
About Us
Evening and Weekend Appts Available with specific therapists
Evening and Weekend appointments: We have therapists available for appointments from 8am to 8pm Monday through Friday. Some therapists have Saturday appointments available if requested.
Counties: Cumberland, Hoke, Harnett, Lee, Bladen, Sampson, Moore, Montgomery and Robeson Counties, NC
Areas: Southern Pines, Aberdeen, Pinehurst, Pinebluff, Eastwood, Whispering Pines, Skyline, Lakeview, Roseland, Ashley Heights, Five Points, Foxfire, Narrow Ridge, Wind Blow, Seven Lakes, Zion Grove, Carthage, Vass, Cameron, Campbells, Ashmont, Carthage, Fayetteville, Ft Bragg, Pope AAF, Hope Mills, Raeford, Spring Lake, Dunn, Lillington, Spout Springs, Pine Bluff, Robbins, Taylor town, West End, Lillington, Angier, Ashley Heights, Raeford, Rockfish, Sliver City, Bowmore Dundarrach, Broadway, Sanford, Lemon Springs, Tramway, Troy, Biscoe, Star, Eastover, Stedman and Wade, NC